BACKGROUND: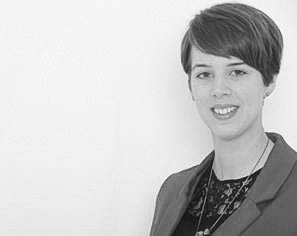 I studied English and American Studies at the Universities of Konstanz and Augsburg where I received my Bachelors and Masters degree. The time I stayed abroad was especially interesting and I was able to work for a publisher in Edinburgh and to study at the National University of Ireland in Galway. My focus has always been literature and recently I have been primarily engaged with the ecocritical approach.
THE GRK IS...
an exciting possibility of interdisciplinary research that will facilitate new understandings of the concept and meaning of life. For me, it is a once in a lifetime opportunity to get a fresh perspective on my work.
MY GOAL IS...
to come to a deep understanding of bioethical questions by interacting with other disciplines and to present the possibilities fictitious literature offers for this discourse.
MY PROJECT...
deals with the representation of bioethical borderline situations in Dystopian Fiction. By employing the cultural ecological approach, I will show how literature is able to integrate marginalised voices into the current discourse. By focusing on fictitious literature, not only the aspect of what currently is, but also of what could be, will be incorporated into the portrayal of lived experience.
CONTACT: ruth.steinberg@uni-mainz.de