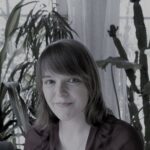 BACKGROUND: I studied sociology, political sciences, and philosophy in Frankfurt, Paris, and Lyon. My research interests are qualitative methods, epistemology and methodology as well as medical sociology.
THE GRK IS... a great opportunity for early-career researchers to engage in interdisciplinary exchange for our mutual benefit.
MY GOAL IS... to integrate different scientific perspectives within my research in order to provide sociological contribution to neuroscience.
MY PROJECT... delves into actor constellations and the agency of deep brain stimulation in therapy and everyday life alike.
Contact: t.schwertel@uni-mainz.de