BACKGROUND: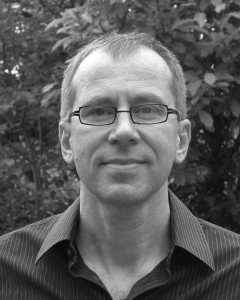 I studied Political Science, Sociology and Law in Frankfurt am Main, Southampton and Paris. In 1996 I obtained my doctoral degree at the Goethe University for a study on the concept of power in the work of Michel Foucault. Following my doctorate, I worked as an Assistant Professor at the Faculty of Economic and Social Sciences at the University of Wuppertal and at the Institute for Social Research in Frankfurt am Main. After being a visiting scholar and professor at Goldsmiths College in London, New York University and the Copenhagen Business School, I was awarded a Heisenberg scholarship from DFG in 2007. Since September 2008, I have been Professor of Sociology with a focus on "Biotechnology, Nature and Society" in the Faculty of Social Sciences, Goethe University (Frankfurt am Main).
The GRK…
is an exciting transdisciplinary experience, bringing together expertise from medicine and the life sciences on the one hand and the cultural and social sciences on the other. The best thing that can happen is that it is itself an intellectual laboratory that experiments with new ideas and forms of cooperation, challenging disciplinary boundaries and established academic traditions.
MY GOAL IS...
to contribute to the GRK by exploring the analytic and critical value of Science and Technology Studies for understanding narrative practices in biomedicine and the life sciences.
MY PROJECT
I am currently working on a book project entitled "The Government of Things: Foundations and Perspectives of New Materialism" funded by the Volkswagen Foundation. The book aims at systematically discussing and critically evaluating the theoretical potential and empirical prospects of the "new materialism" – a research perspective that explores a posthumanist concept of agency, self-organization and power, thereby also calling into question conventional understandings of life.
CONTACT: Institute of Sociology at Goethe University Frankfurt