BACKGROUND:
I studied American Studies, British Studies and Slavic Studies (Russian) at the University of Mainz, obtaining my doctoral degree for a study on concepts of postcoloniality in the work of Salman Rushdie, Michael Ondaatje and Bharati Mukherjee. From 2000-2002, I was a research fellow at the University of California, Berkeley. From 2004-2010, I was Professor of North American Studies at the University of Siegen. Since 2010, I have been Professor of American Studies at the University of Mainz, as well as research fellow of the Gutenberg Forschungskolleg (2010-2015). Together with Norbert Paul, I am speaker of the graduate program "Life Sciences - Life Writing."
THE GRK...
is my greatest dream of interdisciplinarity come true. Working with colleagues all of whom are exploring the boundaries of their own disciplines and who are genuinely interested in delving into other fields has been an amazing experience for me. Coming from the field of cultural studies and life writing, it has been especially exciting to talk to researchers from medicine and the natural sciences and to look at the ways in which they construct visions of human life. The best thing that can happen in academia is to find people with whom one can discuss new ideas and "talk theory," but with whom one can also simply go for a coffee and talk about what may be important outside academia.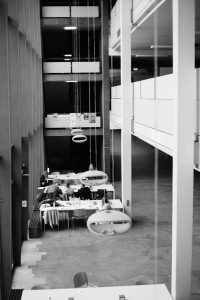 MY GOAL IS...
I am looking forward to seeing doctoral students from many different areas enter our program, and to accompanying them in the shaping of their dissertation projects in an exciting, international and interdisciplinary context. Since much of our work in the GRK is geared towards co-publications between faculty and students, I am also looking forward to the ways in which my own work will change through discussions with our doctoral students and their specific perspectives on the intersection between life sciences and life writing.
MY PROJECT...
I am currently working on a study which explores the role of medical humanities in American studies. I am interested in the ways in which our bodies form the material basis of our identities, and the ways in which this embodied experience which also includes the vulnerability of our lives can be addressed only through a dialogue between life sciences and life writing.
CONTACT: Department of English and Linguistics (American Studies)