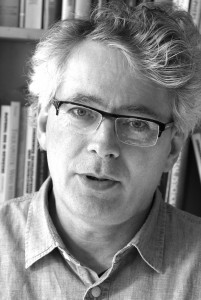 BACKGROUND:
My academic training is in Psychology (Hamburg, Heidelberg) and Education (Harvard GSE) and my clinical training is in Psychoanalysis (Heidelberg, Berlin). I worked at the Psychosomatic Clinic Heidelberg and the Institute of Medical Psychology of the Freie Universität Berlin. Since 2002 I teach Psychoanalysis and Clinical Psychology at the Department of Psychology, Goethe University Frankfurt.
THE GRK …
is a great opportunity for literary, psychological and medical disciplines to meet at the crossroads of making sense of existential experiences.
MY GOAL IS …
to learn from a highly motivated and creative bunch of young people willing to cross boundaries, as well as from their supervisors who initiated this GRK, and possibly develop some cooperation across the Rhine involving narrative.
MY PROJECT…
is to elucidate the role of narrative for identity development and for coping with adverse life experiences. In more general terms I try to convince psychologists and psychoanalysts of the value of narratives, and literary scholars of the value of studies with everyday autobiographical narratives.
CONTACT: Institut für Psychologie, Goethe Universität Frankfurt