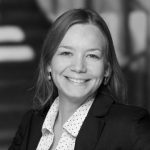 Sarah Schmidt, M.A.
M.A. in Comparative Literature, Cultural Anthropology and Philosophy (Johannes Gutenberg University Mainz and Universidad de Sevilla)
GRK-Coordinator since 2019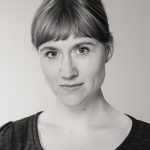 Klara Schubenz, M.A.
M.A. in German Studies, Philosophy and Comparative Literature (University of Tuebingen and Yale University)
Dissertation in German Studies (Forest in 19th Century Literature)
Research Project: Environmental Health in the Context of Clean and Polluted Air
GRK-Postdoc since 2019
Former staff
Claudia Buir, Dipl.- Betriebsw. (FH), M.Sc.
Certified Management Expert (University of Applied Sciences Mainz)
M.Sc. in Science Communication and Marketing (TU Berlin)
GRK-Coordinator from 2014 to 2018
M.A. in American Studies and Film Studies
PhD in American Studies (Age Studies)
Research Project: "Body and Metaphor in Medical Humanities"
GRK-Postdoc from 2014 to 2016